---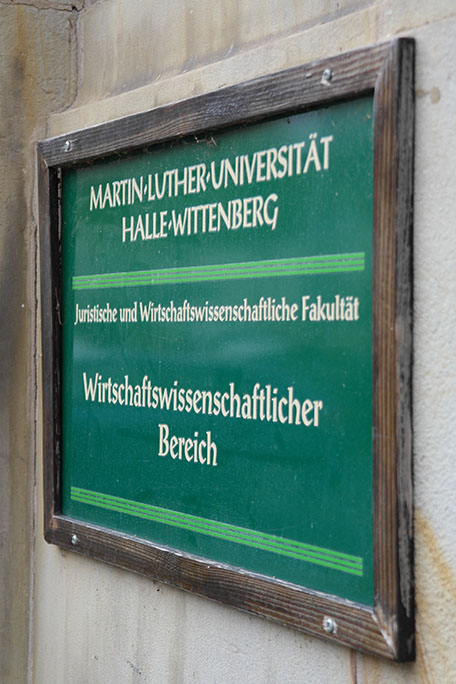 ---
---
Contact
Professur für Volkswirtschaftslehre, insb. Makroökonomik
phone: +49 345 7753 801
fax: +49 345 7753 799
MLU-Makro@iwh-halle.de
Postanschrift:
Leibniz-Institut für Wirtschaftsforschung Halle (IWH)
Kleine Märkerstr. 8
06108 Halle (Saale)
---
---
Login for editors
---
Macroeconomics
Welcome
to the homepage of the Chair of Economics, especially Macroeconomics, at the School of Economics and Business of the Faculty of Law, Economics and Business Martin Luther University Halle-Wittenberg.
News
28/07/2020
The lecture and tutorial for the course Macroeconomics I for the winter semester 2020/21 are activated for registration in StudIP.
28/07/2020
Activated subscription of the events Advanced Macroeconomics lecture and Advanced Macroeconomics tutorial Winter Term 2020/21 in Stud-IP.
03/10/2018
Activated subscription in Stud-IP for the lecture and tutorial in Macroeconomics I for the winter semester 2018/19.
21/01/2021
We search for a student assistant for up to 40 hours a month in combination with the IWH. The vacancy you find under the following link.
---
---